As a family run business you can be sure that the service we provide is very personal. When you call us you wont get passed around departments or just be a nameless reference number. You will only ever speak with one of our hands-on team members, who are always happy to talk with you and they'll be as helpful as possible.
With our personal approach, great prices and excellent quality products you can't go wrong! You don't have to take our word for it, you can see what our customers have said about their experience with us below.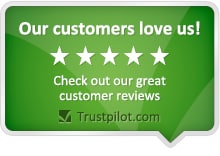 You can also view reviews of our services and products at Trust Pilot, one of the most trusted and popular review websites online.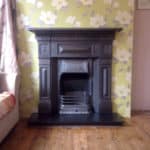 Richard Anthony
"I had been searching for the correct size and type of victorian cast iron fireplace for a week when I came across the Victorian Fireplace Store, within two minutes of searching I found the perfect design for my refurbishment project in Hythe, Kent. It was delivered the next day and the service was outstanding. I would highly recommend them."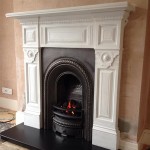 Damian & Helen Walsh
"Excellent and personal service all the way from our first inquiry to fitting the fireplace. The Victorian Fireplace Store offered much better value and customer service than the other fireplace specialists we tried. We would definatley recommend to anyone searching for an original fireplace".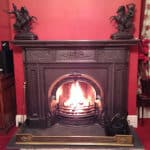 Brian Shaw
"I'm always a little nervous about buying online, but these guys are great. We had detailed phone conversations daily to ensure they got everything right. The product was top quality, as described, as was the service. So much so that we have purchased several other items from them since. All in all, a very satisfactory experience."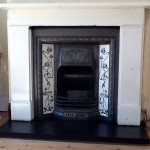 Lucy Clements
"Both the service we received and the fireplace itself were excellent. They were helpful, reliable, knowledgeable and really quick with getting the fireplace to us once we'd purchased it. The fireplace is absolutely gorgeous and in perfect condition. We're so proud of how it looks and so pleased we found you! Thanks for all your help."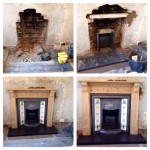 L. Bennett
"We are delighted with both the door and fireplace that we ordered. Ben and Daniel are very generous with their time and advice which, as we discovered, is an important part of the process."
"We needed a lot of advice initially, and they were fantastic in helping us, even coming over to our house on several occasions, measuring up to ensure that everything fitted properly. We would highly recommend their products and services."