Welcome To The Victorian Fireplace Store
Browse our fantastic range of antique Fireplaces and Accessories. If you need any advice, please call on 0161 444 0921.

Original Antique Fireplaces & Surrounds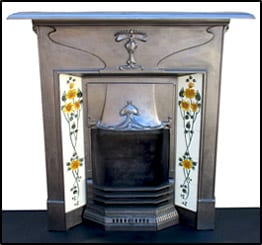 This is the most affordable type of fireplace we offer. They are simple to install with fixing lugs on the casting.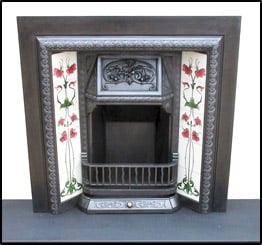 Our fireplace inserts can burn gas, wood, or pellets, and can be inserted into a surround of your choice.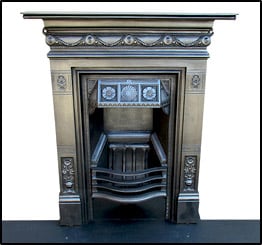 Bedroom fireplaces are smaller sized combination fireplaces with a width of between 30 to 36 inches.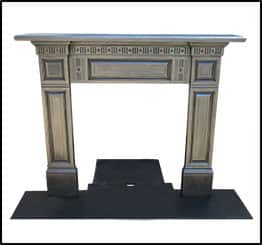 Cast Iron Surrounds with an opening for a Fireplace Insert. Designs suited for many period properties.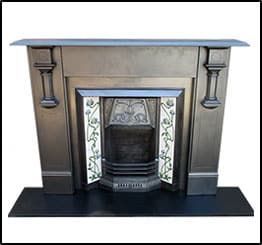 Slate Surrounds with an opening for a Fireplace Insert, which often feature corbels and simple detailed designs.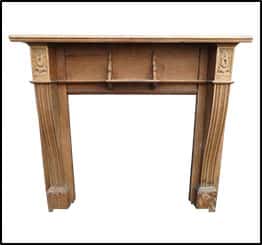 Wooden Surrounds with an opening for a Fireplace Insert, with options such as beech, mahogany, pine or oak.
Reproduction Fireplaces & Surrounds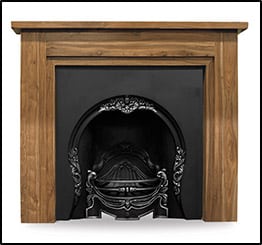 Carron fireplaces are perfectly positioned between the heritage and charm of historic design, with the efficiency of 21st century heating.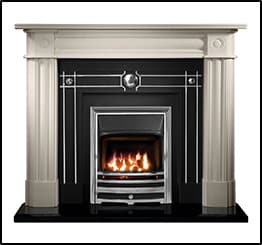 Gallery's comprehensive range combines the best in leading edge design together with timeless classics, to suit all tastes and budgets.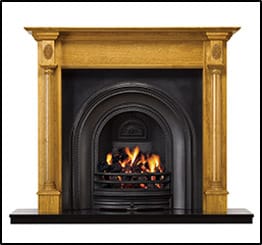 Authentically hand-cast Fireplaces to the same specifications as Georgian & Victorian originals, extensively finished to display a wealth of intricate detail.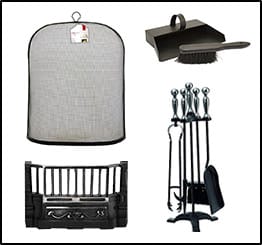 We have a huge range of Accessories available such as Brick Chambers, Cleaners, Firebacks and Spare Parts.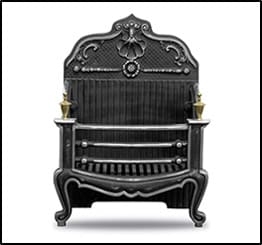 Beautifully hand crafted fire baskets available in traditional materials and a variety of shapes or finishes.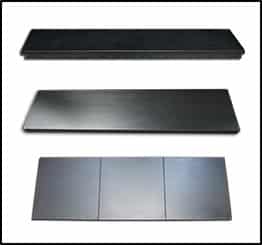 Finish your Fireplace with one of our beautiful Hearths, suitable for Gas, Electric or Solid Fuel fireplaces.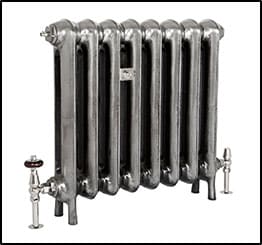 Browse our extensive range of beautifully finished bespoke cast iron Radiators. Pick your style and finish.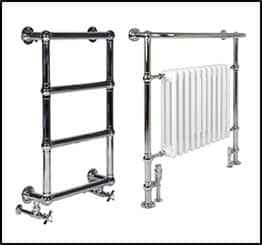 Heated towel rails (bathroom radiators) can add a touch of luxury to your bathroom while keeping you warm.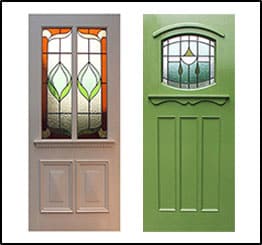 We also offer bespoke Period Doors, from new to old and restored. Pair with stained glass for the full package.
Newly Added Products
Below you can view some of the latest additions to our online store.
Why Purchase Antique Fireplaces?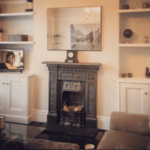 On a cold winter night there's nothing like gathering in front of a fire with family and friends. The warmth from a fireplace on a chilly day and the scent of burning wood adds a cozy ambiance to any size home. Antique Fireplaces make great gathering spots and many families enjoy lounging around the fireplace in the evenings to talk or watch television together.
Almost all new house plans have at least one fireplace incorporated into their design to accommodate homeowners desire for the warmth and glow of a burning fire. This is especially true in the great room, but you'll also find antique fireplaces in dining rooms, open kitchen spaces, master suites and outdoor living spaces.
Antique Fireplaces provide a comfortable gathering place for family and friends, they provide heat and light and they make a room look beautiful. That is why it is important to have the right fireplace design for your home.
Which Fireplace Should I Choose?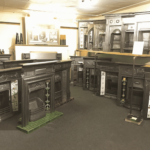 Choosing the right fireplace design and product is key to ensuring your fireplace is a positive element rather than an eye sore or underutilized element in your home. Fireplace design ideas vary widely, but no matter what your style, there is a fireplace design for you.
When picking out your fireplace, there are many things to consider that will limit your choices. You need to make decisions about both the heating functionality of your fireplace and the overall aesthetic of the fireplace in the room.
Will the unit be a source of primary heat or will it be used for decorative purposes? Is ease of use and maintenance a priority? What kind of fuel do you prefer? These questions should help you determine whether you'd like an electric, gas or wood burning fireplace.